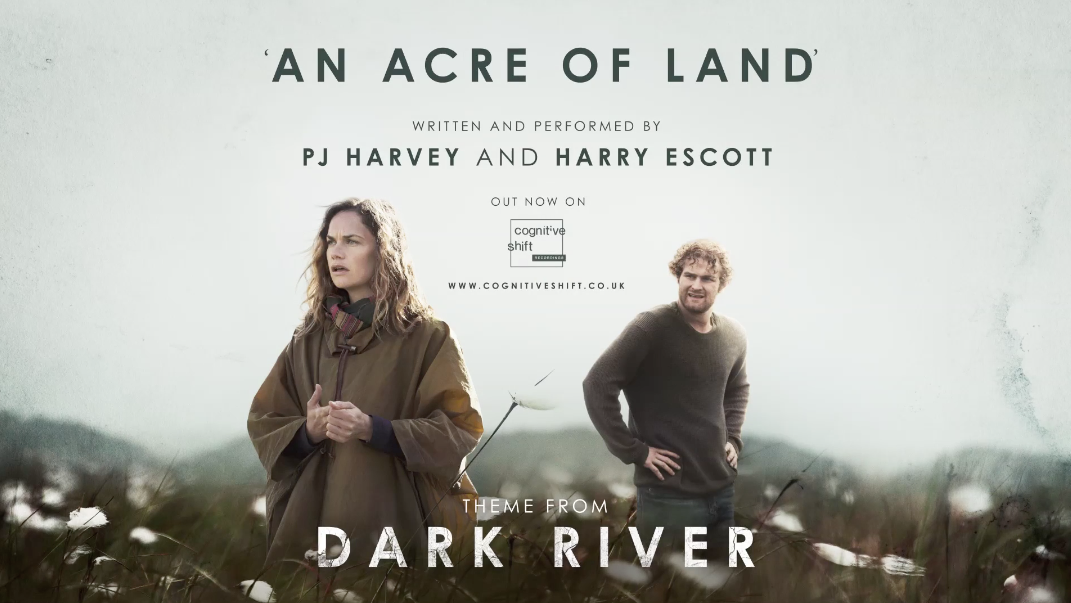 Harry Escott and PJ Harvey have collaborated on An Acre of Land, a new recording that is the theme to Dark River, the latest film by Director Clio Barnard. The entire film is also scored by Escott, who says: 'recording PJ Harvey's vocal on "An Acre of Land", a song we wrote together for Dark River, was a spine-tingling experience.'
An Acre of Land is released on February 9th 2018, via independent label Cognitive Shift Recordings.
The film premiered at the 2017 London Film Festival from October 4th to 15th, and will be on general release on February 23rd, 2018.