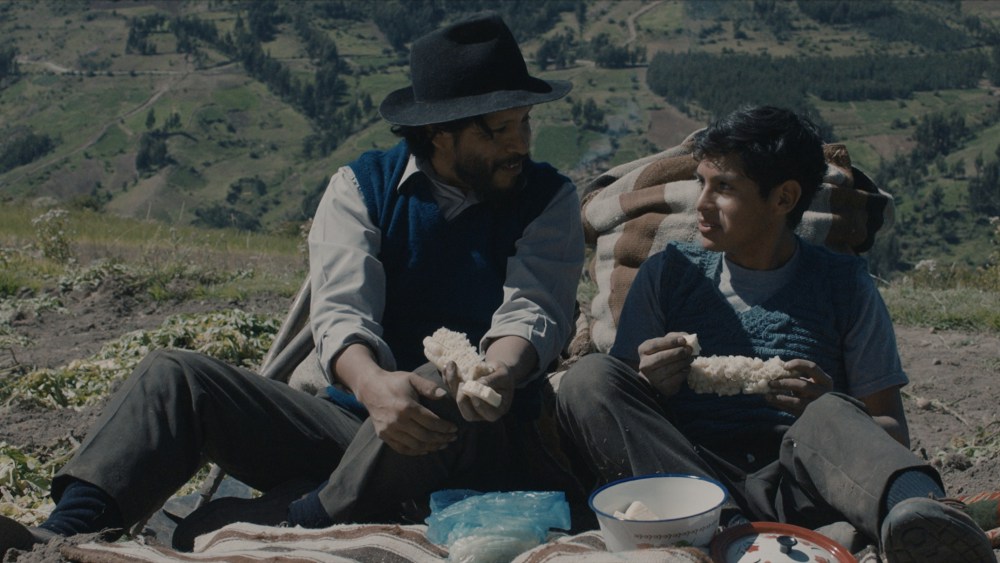 After making two highly successful short films, Alvaro Delgado-Aparicio's debut feature, Retablo, receives its European premiere at The Berlin Film Festival. It was developed through the Sundance Feature Film Program Lab and screened at the 2017 Festival de Cine de Lima where it won the prize for Best Peruvian Film.
Here are a couple of pieces from Harry's score to the film:
14-year-old Segundo lives with his parents in a village high in the magnificent mountains of Peru. His father Noé is a respected artist and Segundo's role model. Noé hand-crafts altarpieces, decorated shrines for church and home, and is teaching Segundo the necessary skills to carry on in his footsteps. But cracks have developed in their close relationship because Noé is keeping a dark secret. With brutal honesty and saturated colours, the film peeks behind the facade of a seemingly intact village community where homophobic attidtudes enforced by patriarchal laws are carried out with remorseless violence. It sketches a visually powerful panorama of a world in which a young artist is searching for his niche.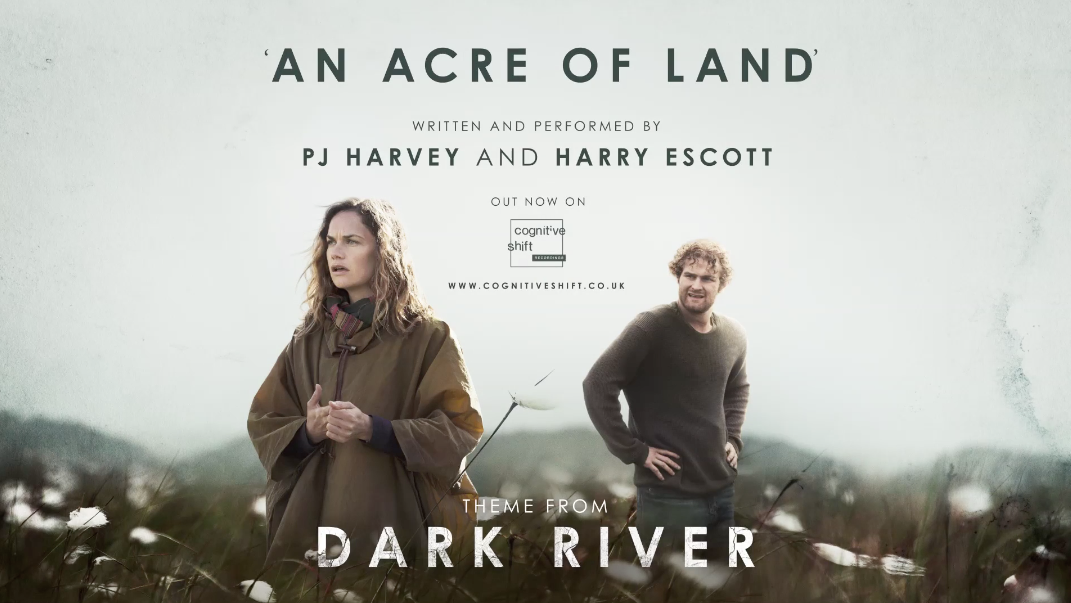 Harry Escott and artist PJ Harvey have collaborated on An Acre of Land, a new recording that is the theme to Dark River, the latest film by Director Clio Barnard. The entire film is also scored by Escott, who says: 'recording PJ Harvey's vocal on "An Acre of Land", a song we arranged together for Dark River, was a spine-tingling experience.'
An Acre of Land is released on February 9th 2018, via independent label Cognitive Shift Recordings.
PJ Harvey is an English composer and artist, the recipient of both the 2001 and 2011 Mercury Prizes, as well as a 2013 MBE for services to music. She has contributed original music to the soundtrack for Mark Cousins' film What's This Film Called Love?, BBC television series Peaky Blinders starring Cillian Murphy, and BBC Radio 4 Drama productions Eurydice and Orpheus by Simon Armitage, Orpheus and Eurydice by Linda Marshall Griffiths, and Nadia Molinari's On Kosovo Field. Theatre score collaborations with director Ian Rickson include, The Goat, or Who is Sylvia? (Theatre Royal Haymarket, London), The Nest (Young Vic, London), and Electra (Old Vic, London). Harvey's latest album The Hope Six Demolition Project, reached #1 in the UK charts and was nominated for a Grammy.
Harry Escott first came to prominence in 2005 with his score to the influential psychological horror film Hard Candy, directed by David Slade. Since then, Harry has worked with such stellar directorial talents as Eran Creevy on both Shifty and Welcome To The Punch; Michael Winterbottom on A Mighty Heart, The Road To Guantanamo, and Face Of An Angel; Clio Barnard on the multi award-winning The Arbor; and The Selfish Giant, a contemporary adaptation of Oscar Wilde's short story; as well as Nick Broomfield on Ghosts; and perhaps most prominently, on Steve McQueen's seminal debut film Shame.
Escott describes Dark River as 'a film that leaves me wanting to take more care of those around me, which is a good thing for a film to leave you with!'
The film premiered at the 2017 London Film Festival from October 4th to 15th, and will be on general release on February 23rd, 2018.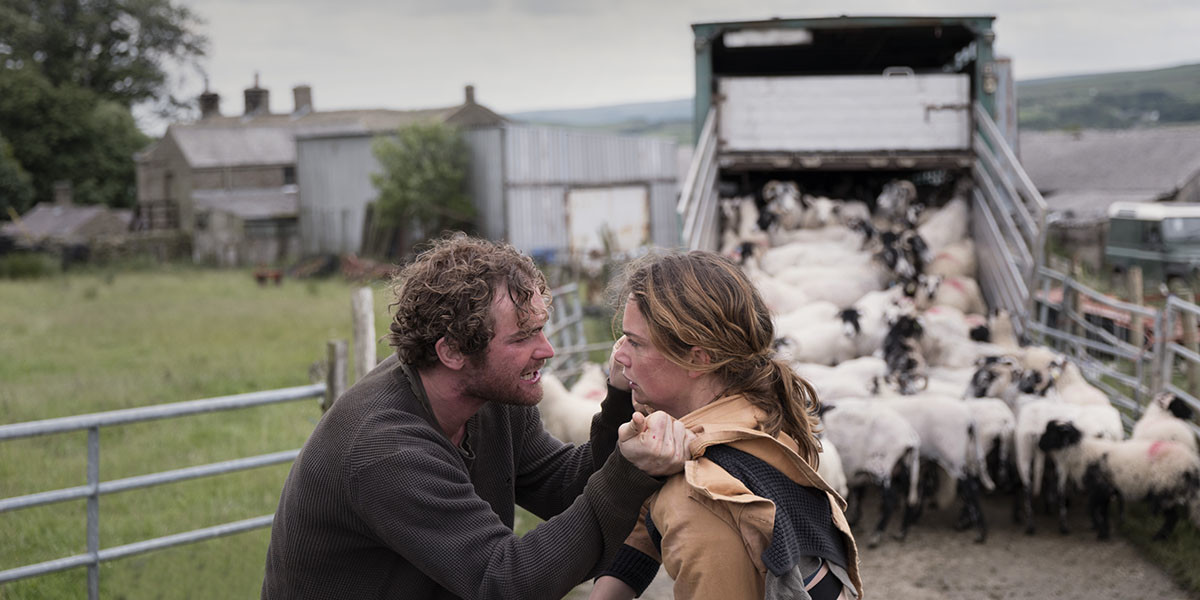 Dark River, Clio Barnard's third feature is going to premiere at the Toronto International Film Festival this year as part of their "Platform" programme.
"One of contemporary British cinema's most distinctive filmmakers, Clio Barnard follows The Selfish Giant and The Arbor with this searing and eloquent Yorkshire set drama exploring the fragility of familial relationships.
Inspired by Rose Tremain's novel Trespass, Dark River follows two siblings as they struggle to come to terms with their inheritance, following the death of their Father. Fiercely holding on to a promise made long-ago, independently-minded Alice (Ruth Wilson) returns home for the first time in 15 years to claim family farm. Her grieving brother Joe (Mark Stanley) has spent years looking after their father (Sean Bean) and has scarcely kept the property afloat. Estranged for so long they can barely communicate, Alice soon incurs her brother's wrath when she claims legal tenancy. As tensions mount, troubling memories surface and the real reason for her prolonged absence is revealed."    Clare Stewart – BFI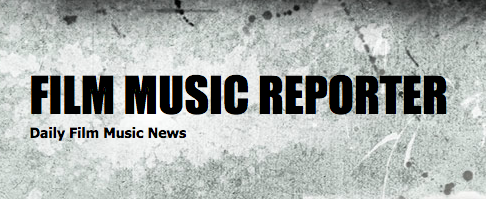 Details for Harry's projects for 2017 covered by Film Music Reporter – read more here.
This has been a busy year for Harry and he is currently in the studio finishing three feature films which will release in 2017: Damascus Cover (dir Daniel Berk ), Journeyman (dir Paddy Considine) and Dark River (dir Clio Barnard).

"There is a permissiveness that starts to creep in at this time of year, corroding away at our better judgment. It reaches fever pitch a couple of weeks from now when…as with the Eurovision Song Contest or any James Bond film, we collectively experience a temporary taste paralysis."
Read on and listen to a small selection of Harry's musically mismatched seasonal baggage here

The soundtrack to BBC One's River is out now (many thanks to Silva Screen Records)
So, if you fancy reliving a little of the emotional drama or just want to make up your own story as this chap did, it's available in all the usual places.
"Now this is exciting. I want to watch it now, the whole thing. The music is powerful and it makes me feel powerful. I am grateful for this music, as I honestly hadn't expect it to have such power over me. It's strange, but all kinds of wonderful when that happens because it doesn't happen too often. There's a sadness to this music which I can connect with somehow. It's inspiring and quite beautiful. Now give it a try and see what kind of story it creates for you."
Jorn Tillness – Soundtrack Geek Read full review 

Everyone's favourite rumpled Swede, Stellan Skarsgard brings his big-screen charisma to a new police drama penned by Emmy Award winner Abi Morgan.
Harry says:  "The care and attention to detail which the writer, producers and directors lavished on this show was both inspiring and intimidating. I knew I had to give it my all, which I did, and I am hugely proud to have been a part of it."
Harry's score for River is released on Silva Screen Records Friday 13th November.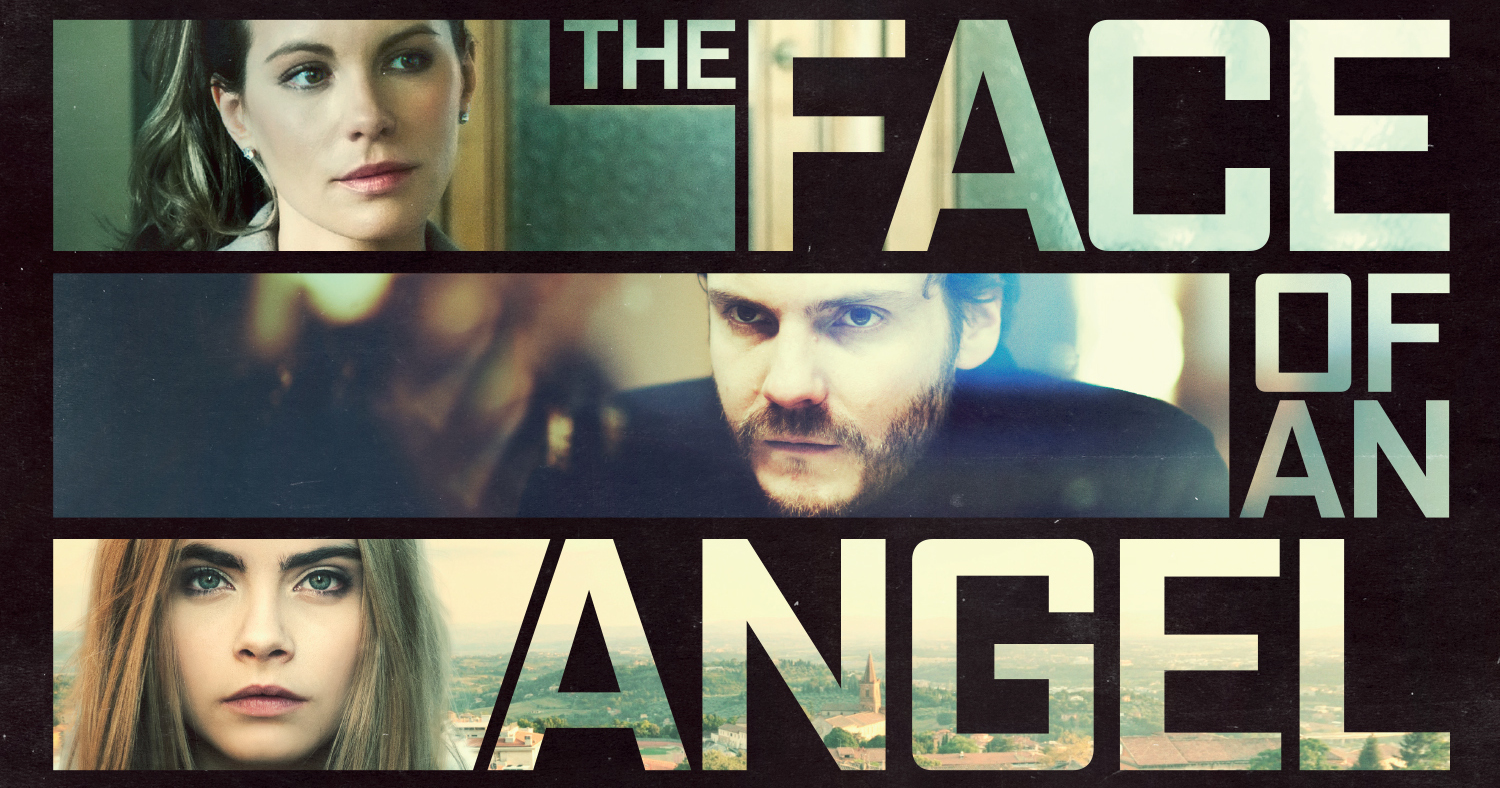 The soundtrack to The Face Of An Angel is being released by Silva Screen Records next Monday, 23rd March. For those who like something physical, it is being released on CD and is available for preorder on Amazon, as well as being available to download. Here's an interview with Michael Beek about the score: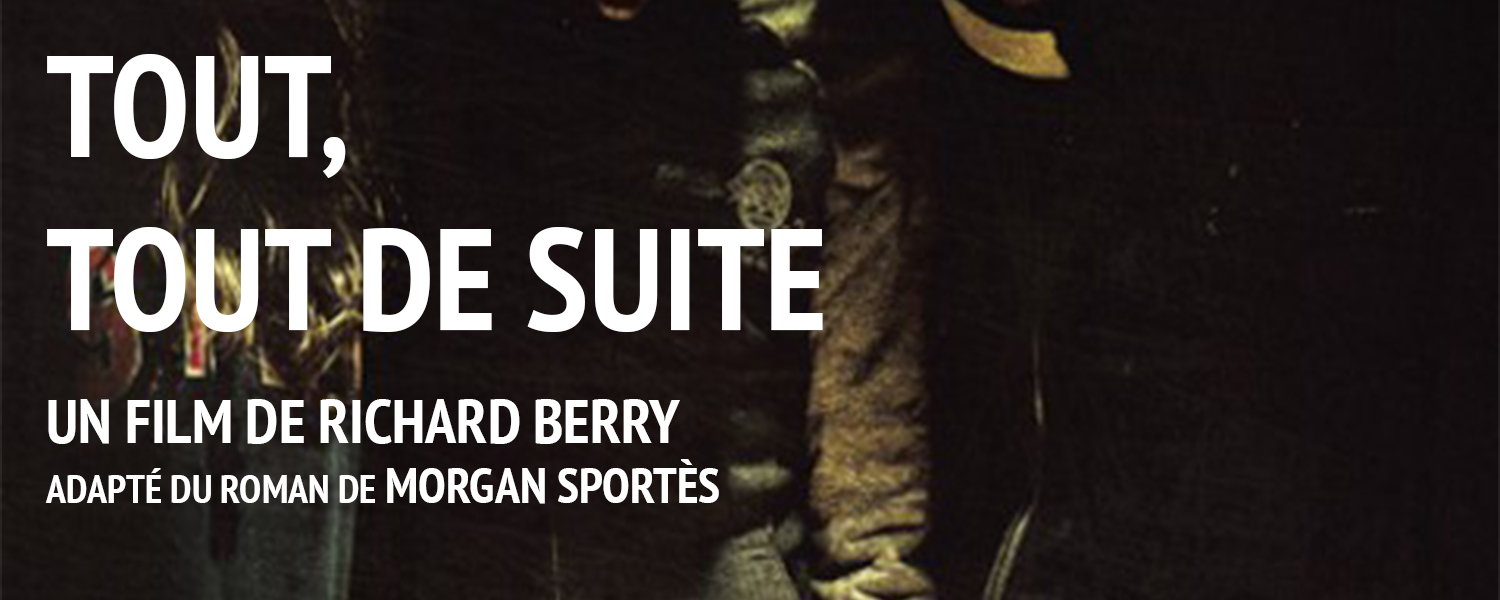 Tout, Tout de Suite, a remarkable film by the acclaimed actor and director, Richard Berry, has, at long last, been completed. The film is an unflinching account of the kidnapping and torture of Ilan Halimi by the "gang des barbares" in 2006. More details about the premiere and release dates to follow shortly.
 A short excerpt from the score can be found below.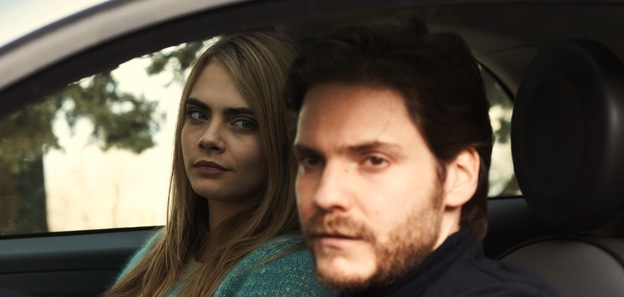 The Face of An Angel  is coming to London as part of this year's BFI London Film Festival.
It will screen over the final weekend (18th & 19th October). To read more about this latest offering from acclaimed director, Michael Winterbottom click here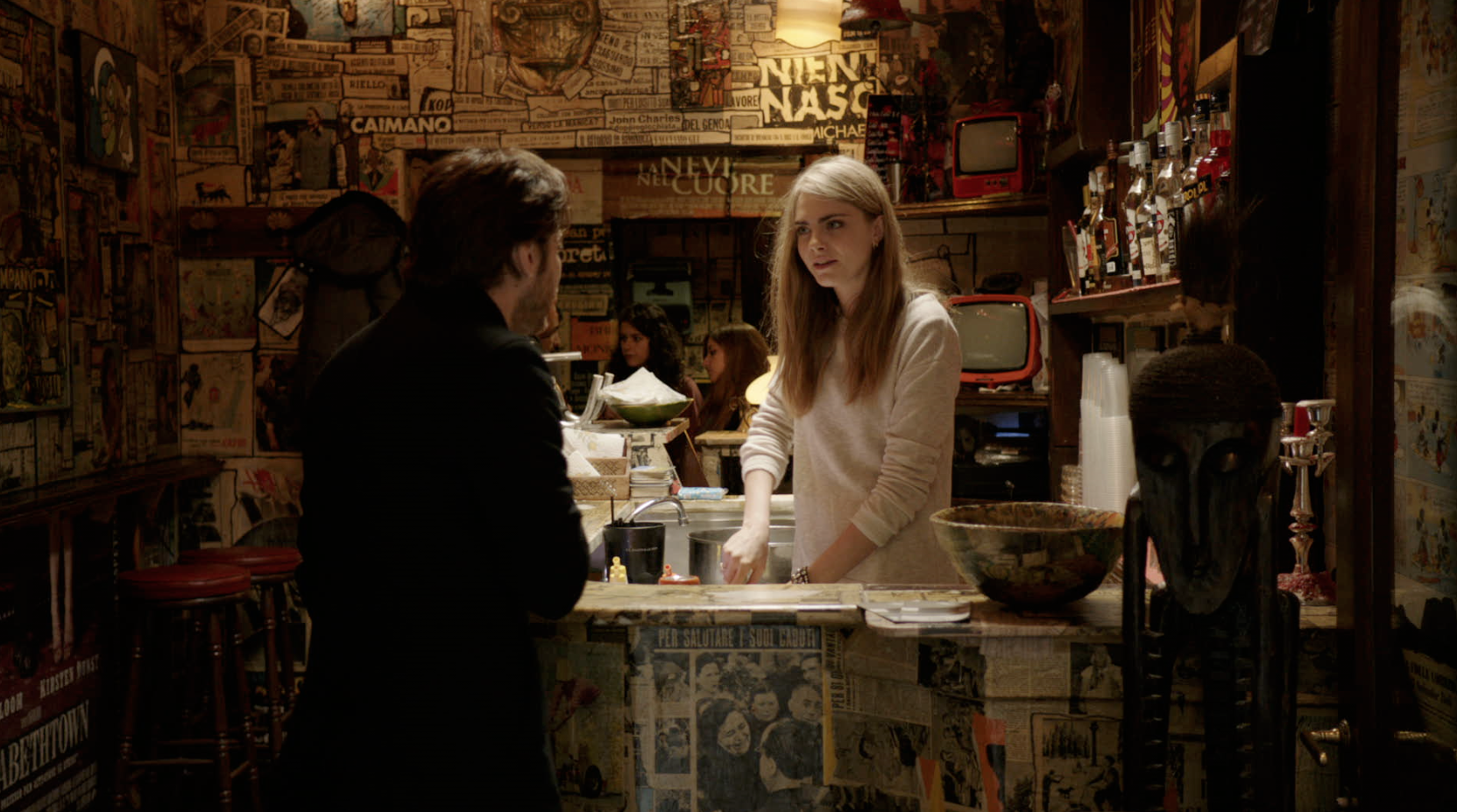 The Face of An Angel, the latest offering from acclaimed director Michael Winterbottom is going to premiere at the Toronto International Film Festival this year as part of their "Masters" programme.
Inspired by the killing of British student Meredith Kercher in Italy, The Face of An Angel looks beyond the salacious headlines to explore both the media and the public's obsession with violent stories, whether fictional or real. Thomas Lang (Daniel Bruhl) is a film director who is offered the chance to adapt a book by American journalist Simone Ford (Kate Beckinsale), which recounts the controversial trial of American student Jessica Fuller for the murder of her flatmate Elizabeth Pryce. To help with his research, Simone takes Thomas to Siena, where he is disturbed by the media frenzy that has developed around the case.